MONTANA Construction and Crew Progress, Big Sky Country Support Update (posted 4/17/20)
The future USS MONTANA is more than 80-percent complete!

Even as the nation copes with the COVID-19 pandemic, Commanding Officer CDR Mike Delaney tells us that MONTANA sailors are still hard at work around the clock with their shipyard counterparts preparing the ship to be floated off into Virginia's James River for the first time later this year.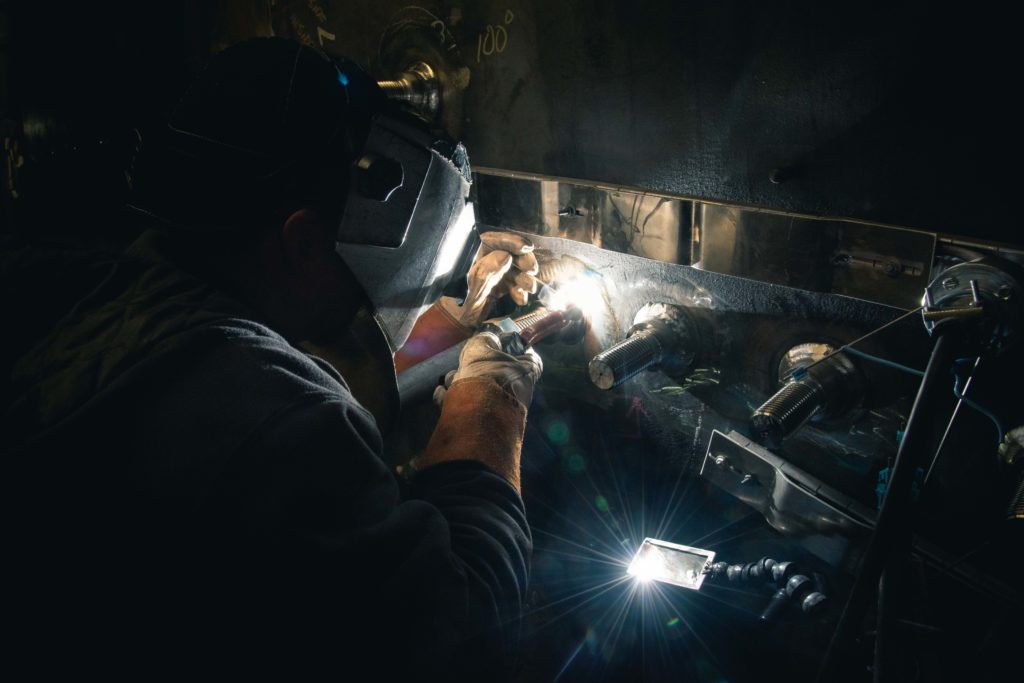 Since our last posting with a photo of the boat with its now-one-piece hull, work has continued — with more focus on the interior.

Huntington Ingalls Newport News Shipbuilding is tentatively planning to host a christening ceremony for the PCU (Pre-Commissioning Unit) MONTANA in late summer or early fall, although a date has not been confirmed. We will provide more information as we receive it.
We'll also have a separate News blog update posting on crew training early next week, and we continue to celebrate crew accomplishments.
Most recently, Electronics Technician (Nuclear) First Class Petty Officer Kevin Rooke was selected for the Nuclear Limited Duty Officer program and will be commissioned later this year. He is the second MONTANA Sailor to be selected into this program.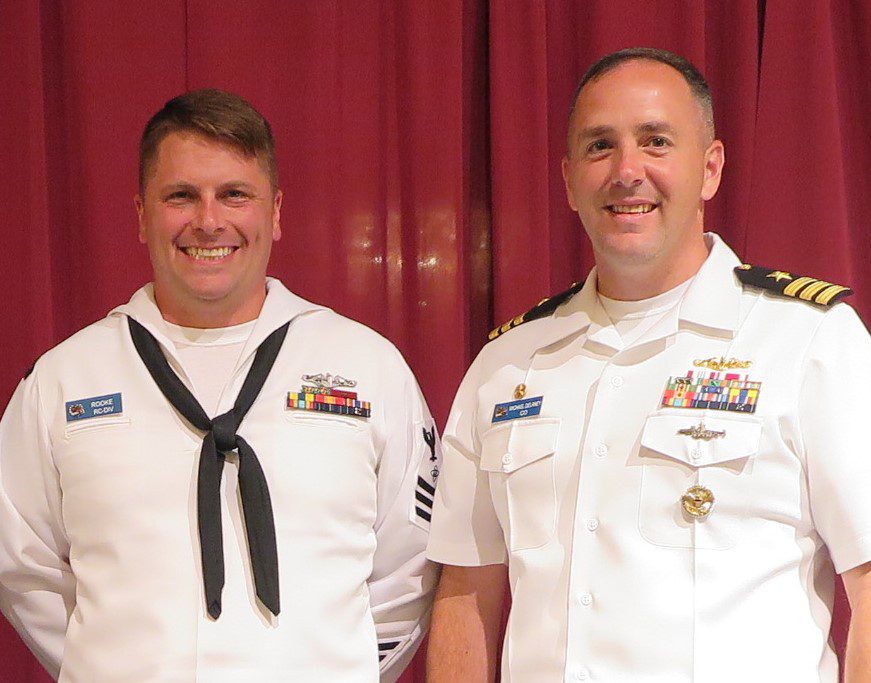 Members of the USS Montana Committee Committee and the public had the pleasure of meeting Petty Officer Rooke in Montana last year when he visited the Great Falls area and Helena.

Three small groups of MONTANA sailors have visited separate parts of the state , and CDR Delaney has met many Montanans in a number of communities, as all seek to understand our state's history, culture, values and economy that they will represent wherever our namesake warship sails. However, a visit planned for the Billings area and southeast Montana has been postponed because of coronavirus travel and other restrictions. We hope it will be rescheduled for later this year or early 2021.
In Montana, even in this difficult COVID-19 time, we continue to be amazed at the examples of support being shown for the MONTANA and her crew.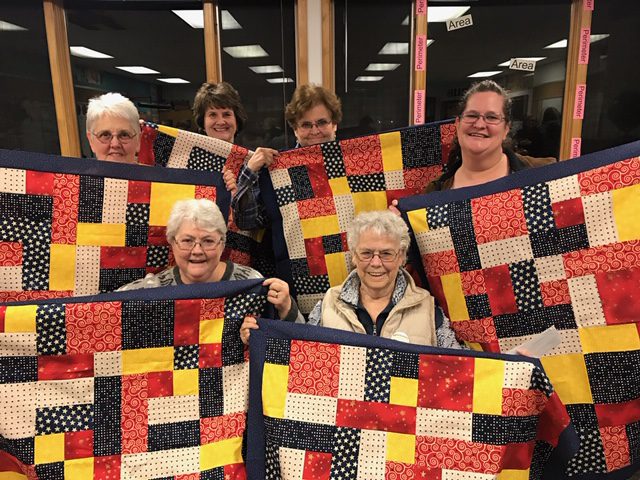 The Piecemakers Quilt Guild of Bigfork continues to provide personalized USS MONTANA-themed baby quilts to crew newborns, ensuring heirlooms for these new young families. But the ladies have also shifted toward making virus-protective masks with one hundred to be distributed locally through the Bigfork Food Bank alone.

In addition to their other community service, chapters of the Sons of the American Revolution and the Daughters of the American Revolution are teaming on construction of what will be a fun USS MONTANA float, and its future appearances in parades around the state over the next years.

We thank all our Committee members, and citizens around Montana, for all they do for the MONTANA crew and for all of us!