MONTANA Online Christening Invitation – and Commanding Officer Mike Delaney is Promoted (posted 9/4/20)
All Montanans and others who would like to attend the September 12 (8 am Montana Time) online christening of the future USS MONTANA are invited by Newport News Shipbuilding to do so!
The christening, a traditional shipbuilder ceremony to mark the launching of a ship, will of course include the breaking of a bottle of sparkling wine over the submarine's bow by MONTANA Sponsor Sally Jewell.
It will have other unique Montana-themed elements, and we encourage you to be a virtual attendee at MontanaChristening.com.
-0-
As seems very fitting at this special time, the MONTANA's commanding officer, Michael Delaney, has just been promoted to the rank of Captain.
This is a very significant milestone in the career of a U.S. Navy officer. We could not be more proud of Mike, and we are very pleased for him and his family.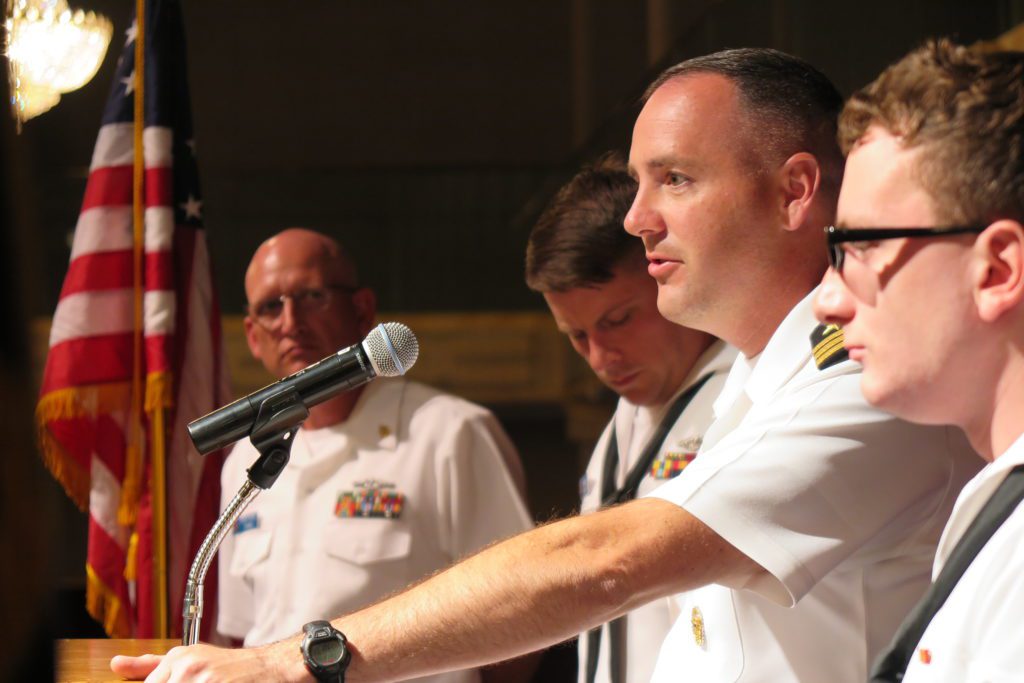 Many of us have been with CAPT Delaney on occasions when he and crew members have visited Montana. We've gotten to know and admire his leadership and we look forward to his guiding the crew beyond MONTANA's christening toward completion of the boat and the sea trials that will ultimately lead to the submarine's commissioning into the Navy fleet late next year.
Congratulations Mike!