On the move: MONTANA readies for launch… (posted 10/19/20)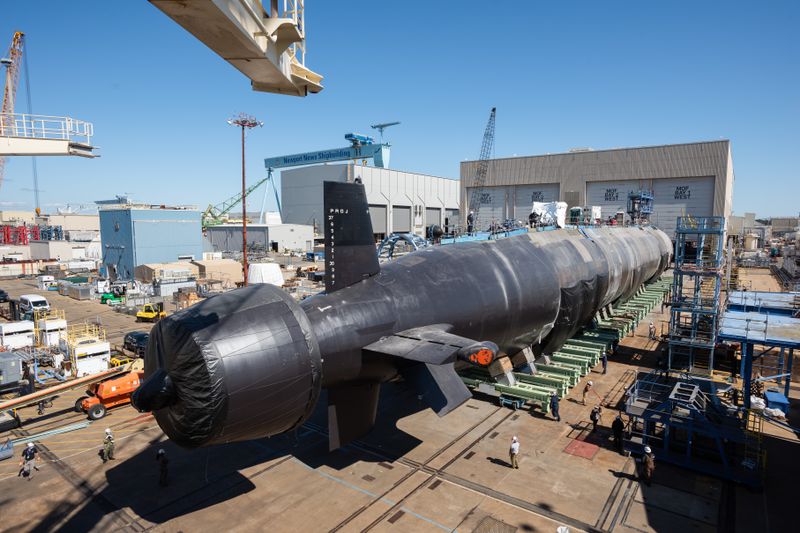 The future USS MONTANA will soon be in the water, thanks to its being moved into a floating dry dock at Newport News Shipbuilding in Virginia.

That task was completed over three days — in a transit of some one thousand feet from the MOF, or Modular Outfitting Facility, in which the MONTANA has been coming together. It meant that the submarine, all 7,800 tons of her, had to be raised and then moved on more than fifty sets of wheel assemblies (similar to the wheel "trucks" under each end of a railroad car) to the dry dock.
For a brief video look at the process, click here.

The MONTANA is now officially some 85% complete.
She'll be launched — in the MONTANA's case floated — and moved to a pier in coming weeks. There, work will continue toward completion of all onboard systems and testing will be done while the crew continues training.

Sometime next year sea trials will begin with acceptance by the Navy and commissioning into the fleet expected in late 2021.