MONTANA is Delivered to the Navy – and Commissioning Date is Set! (posted 3/14/22)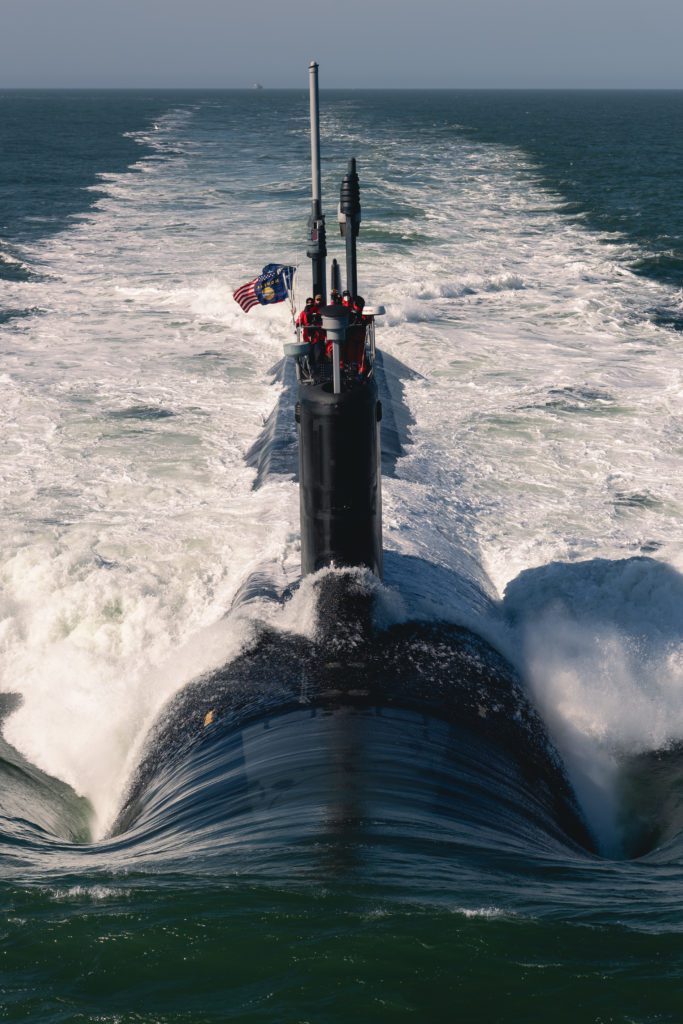 Today Huntington Ingalls Industries' Newport News Shipbuilding announced that it has delivered the future USS MONTANA to the U.S. Navy!

The commanding officer of the MONTANA, Commander Jon Quimby, commented to the USS Montana Committee late today that the delivery and the corresponding acceptance of SSN 794 by the Navy together represent a major milestone toward commissioning of the submarine and its joining the fleet.

He said that the MONTANA is expected to move from the Newport News shipyard to the nearby Naval Station Norfolk as early as tomorrow and will be certified for unrestricted operation. He said she will have a short upkeep period and then undergo some Navy acceptance tests before her commissioning.

We are of course very proud of CDR Quimby and his leadership team and crew on today's news – but we also congratulate all the men and women who built the warship that those young sailors are prepared to take in harm's way to defend our nation. Whether the employees of Newport News Shipbuilding, or the many, many subcontractors, they deserve the appreciation and respect of all of us. In a video you may watch by clicking here, see and listen to comments about today – from Governor Greg Gianforte and Ship Sponsor Sally Jewell to shipbuilders themselves.

In connection with today's announcement, we're also pleased and excited to share that the commissioning of the MONTANA has been scheduled by the Navy to take place on Saturday, June 25, at Naval Station Norfolk in Virginia. And over the next several days we'll be providing information on how tickets may be requested.