The First USS Montana
The first and only commissioned USS Montana was an armored cruiser (AC 13) commissioned into the U.S. Navy fleet in 1908. She served with distinction through and beyond the First World War and was decommissioned in 1921.
Two battleships (BB 51 and BB 67) that were to have been named Montana were cancelled in 1922 and 1943 respectively. Construction had begun on BB 51 and she was 27% completed when work on her was halted. BB 67 was to have been the lead ship in a new class of battleships, cancellation of which came before the construction began on Montana. This resulted in Montana's being the only state that did not have a battleship named for it.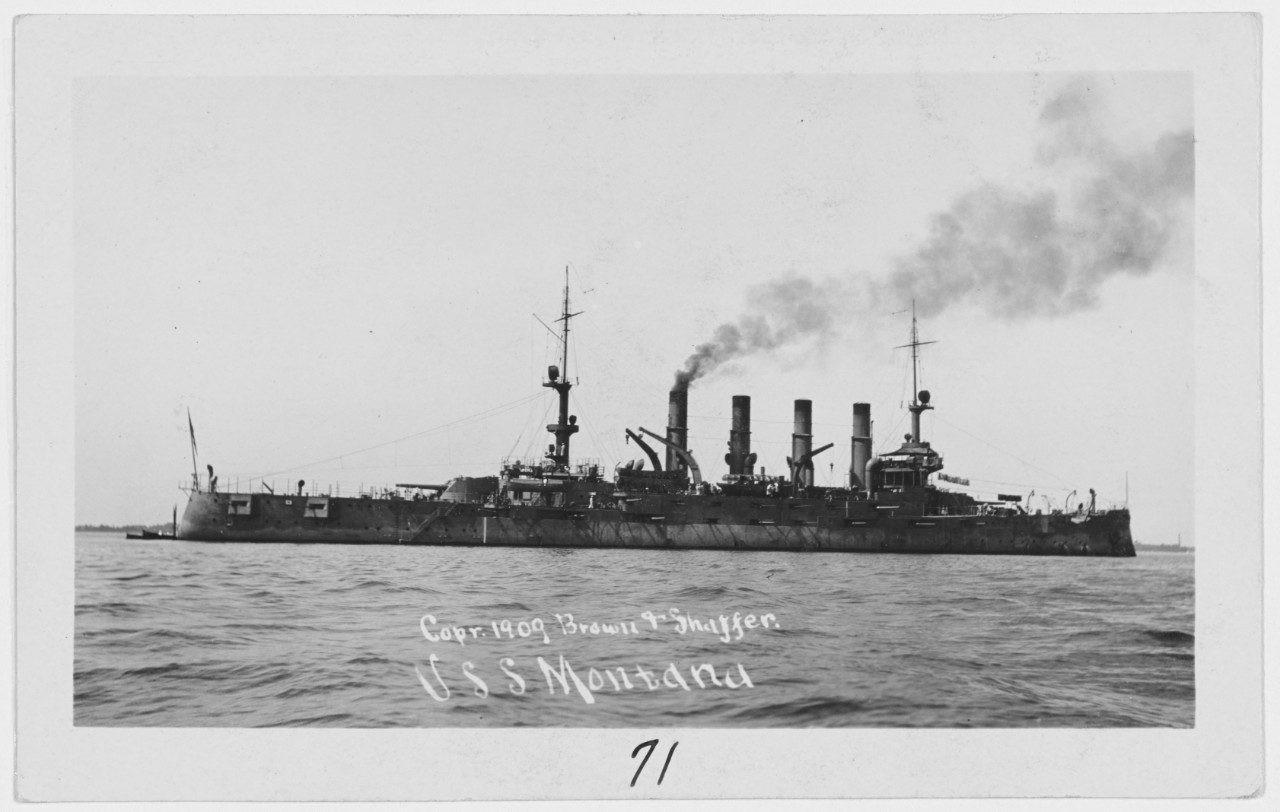 Photos courtesy of U.S. Navy History and Heritage Command