MONTANA at Sea (posted 2/7/22)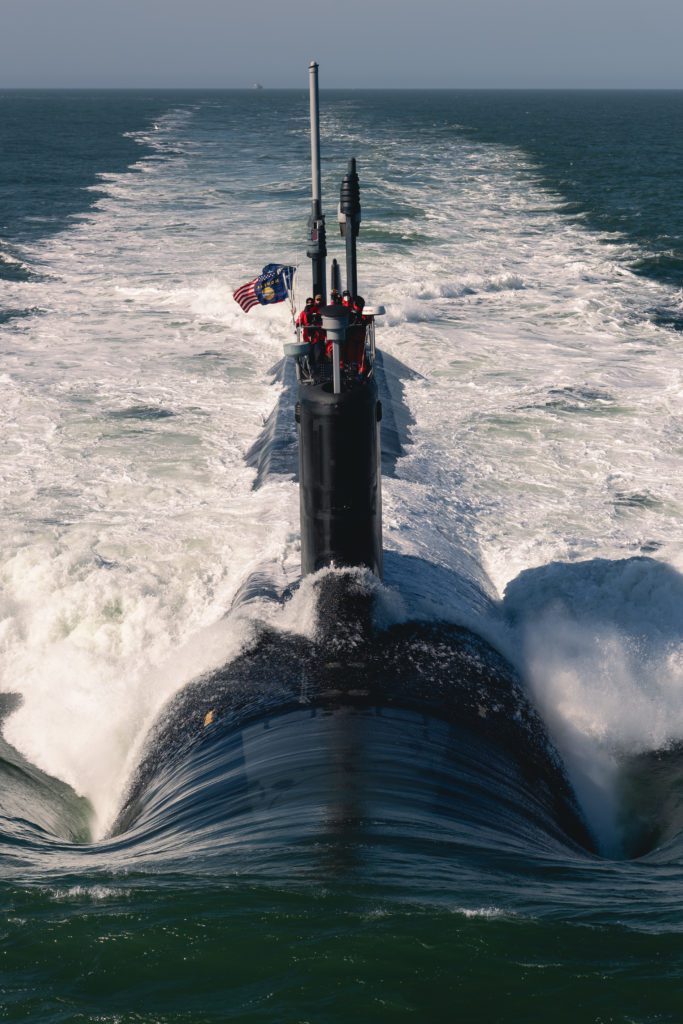 The future USS MONTANA has gone to sea for the first time!

As this report is posted, SSN 794 is underway in the Atlantic Ocean for sea trials that began last week.

We're very pleased and proud to have a powerful video look at the MONTANA in her first, or Alpha, sea trials phase. Provided by Huntington Ingalls Industries, the video also includes comments by the company's Newport News Shipbuilding employees about what it has meant to build the MONTANA.

In the video, you'll notice a Montana flag flying beside the American flag. Requested by the crew for this important time in their warship's life, Governor Greg Gianforte had the Montana flag flown over the State Capitol in Helena late last year so it would be a unique reminder of the bond of support between all Montanans and the young sailors who before long will be defending our nation aboard the USS MONTANA.

The leaders and crew of MONTANA are currently taking their leading-edge submarine through its paces in the second, or Bravo, sea trials phase. In doing so, their skill reminds us of a unique honor earned by the crew as they prepared their boat for sea and prepared themselves for certification as being ready to man her.

That honor from the Navy was PCU MONTANA's having been awarded a Special Category Battle "E" Efficiency award for Shipyard Readiness. The Award is given to the submarine in the Atlantic Fleet that best demonstrates readiness to accomplish specific key events and milestones in a shipyard or ship overhaul environment. That readiness — now at sea — is on display this week.

To the MONTANA crew, we say well done!